Erica Frankenberg, Ed.D.
Senior Research Associate, Initiative on School Integration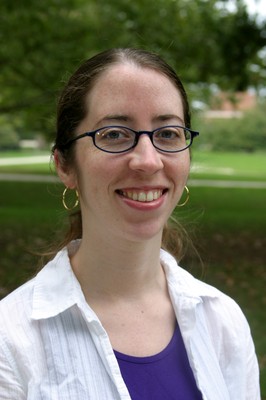 Erica Frankenberg is an assistant professor in the Department of Education Policy Studies in the College of Education at the Pennsylvania State University. Her research interests focus on racial desegregation and inequality in K-12 schools, and the connections between school segregation and other metropolitan policies. Prior to joining the Penn State faculty, she was the Research and Policy Director for the Initiative on School Integration at the Civil Rights Project/Proyecto Derechos Civiles. She currently directs the Suburban Racial Change Project at the CRP. Erica received her doctorate in educational policy at the Harvard University Graduate School of Education and her A.B., cum laude, from Dartmouth College. While at Harvard, she was a research assistant for the Civil Rights Project when it was at Harvard University. Projects included developing and analyzing a national survey of teachers' racial attitudes, and studying the connection between school and housing segregation. Before graduate school, Ms. Frankenberg worked with a non-profit educational foundation focused on improving the public schools in her hometown of Mobile, Alabama.
Document Actions