Gary Orfield, Ph.D.

Professor, UCLA Graduate School of Education; 
Co-Director, The Civil Rights Project at UCLA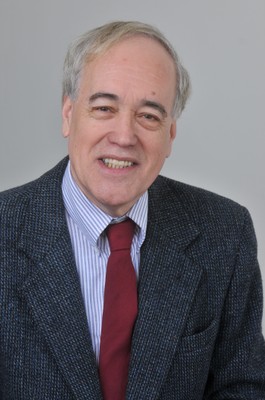 Gary Orfield is Distinguished Research Professor at the University of California, Los Angeles. Dr. Orfield's research interests are in the study of civil rights, education policy, urban policy, and minority opportunity. He was co-founder and director of the Harvard Civil Rights Project, and now serves as co-director of the Civil Rights Project/Proyecto Derechos Civiles at UCLA. His central interest has been the development and implementation of social policy, with a central focus on the impact of policy on equal opportunity for success in American society. Recent works include more than six co-edited books since 2004 and numerous articles and reports. "A Life in Civil Rights," appeared in the October 2010 issue of PS: Political Science & Politics. Recent books co-edited with E. Frankenberg include, The Resegregation of Suburban Schools: A Hidden Crisis in American Education (2013) and Educational Delusions? Why Choice Can Deepen Inequality and How to Make Schools Fair (2013). Others are "Dropouts in America: Confronting the Graduation Rate Crisis (2004); (with John Boger) School Resegregation: Must the South Turn Back? (2005); and (with Patricia Marin and Catherine Horn) Higher Education and the Color Line (2005).
In addition to his scholarly work, Orfield has been involved in the development of governmental policy and has served as an expert witness in several dozen court cases related to his research, including the University of Michigan Supreme Court case which upheld the policy of affirmative action in 2003 and has been called to give testimony in civil rights suits by the United States Department of Justice and many civil rights, legal services, and educational organizations.
He was awarded the American Political Science Association's Charles Merriam Award for his "contribution to the art of government through the application of social science research." He has been awarded the 2007 Social Justice in Education Award by the American Educational Research Association for "work which has had a profound impact on demonstrating the critical role of education research in supporting social justice." He is a member of the National Academy of Education. A native Minnesotan, Orfield received his Ph.D. from the University of Chicago and travels extensively in Latin America.
In addition to the work mentioned above, Professor Orfield's principal publications include a series of reports on the national progress of desegregation during the last three decades and the following books:
Lessons In Integration: Realizing the Promise of Racial Diversity in America's Public Schools (with E. Frankenberg) (2007)
Expanding Opportunity in Higher Education (with P. Gandara and C. Horn) (2006)
Latino Educational Opportunity: New Directions for Community Colleges, 133 (2) (with C. Horn and S. Flores) (2006)
School Resegregation: Must the South Turn Back? (with J. Boger) (2005)
Higher Education and the Color Line: College Access, Racial Equity and Social Change (with C. Horn and P. Marin) (2005)
NCLB Meets School Realities: Lessons from the Field (with G. Sunderman and J. Kim) (2005)
Dropouts in America: Confronting the Graduation Rate Crisis (Editor) (2004)
Racial Inequity in Special Education (with D. Losen) (2002)
Diversity Challenged: Evidence on the Impact of Affirmative Action (with M. Kurlaender) (2001)
Raising Standards or Raising Barriers (with M. Kornhaber) (1999)
Religion, Race and Justice in a Changing America (with H. Lebowitz) (1999)
Chilling Admissions: The Affirmative Action Crisis and the Search for Alternatives (with E. Miller)
Dismantling Desegregation: The Quiet Repeal of Brown vs. Board of Education (with S. Eaton) (1996)
Who Chooses? Who Loses? (with B. Fuller and R. Elmore) (1996)
The Closing Door: Conservative Policies and Black Opportunity (with C. Ashkinaze) (1991)
Must We Bus? Segregated Schools and National Policy (1978)
Congressional Power:Congress and Social Change (1975)
Document Actions